><
A BIT ABOUT THE ARTIST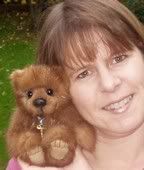 Hi, my name is Tammy Wamboldt and I live on the East Coast in ''Canada's Ocean Playground'' , Nova Scotia. I share my life with a wonderful husband, son, and daughter, 1 crazy cat , and several fish. Not to forget, lots of great, supportive relatives who live nearby!

I have enjoyed sewing for about 30 years and love to try new crafts. I tried my hand at bear making in January 2003 and instantly fell in love. I've been creating unique teddies ever since. I design my own patterns, and love to watch those little bears come to life. I am an animal lover so my passion is recycling old, unused fur garments, and giving them new life as a teddy bear. I also enjoy work with mohair and mini bear fabric . &nbsp
I started out doing orders of ''memory '' bears from fur coats or other garments that belonged to someone's loved one. They are so special and help to preserve wonderful memories forever. One of the first memory bears I created was from my late dad's shirt. He passed away suddenly in Aug. 2003. That bear is so special to me, and I remember my Dad wearing that shirt whenever I walk past my teddy. I miss my dad very much.




Besides being a bear artist, I am a stay-at-home mom. When I am not covered in fur, I volunteer at my church, and in my community.


Each bear I create brings a smile to my face . I hope they warm your heart and make you smile too !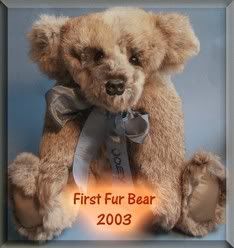 Joey is my first fur bear I made in 2003 ! He has a face only a mother could love !

copyright Beckoning Bears 2007-2011